Are you searching for labor cost insights that are quick and easy to access? Would you like to ensure customer service levels are optimum, so you can achieve maximum revenue goals AND minimize wage wastage? Are you frustrated by trying to quickly identify which of your stores or restaurants have labor management issues such as:
Over-spending on labor costs
Ineffective management of staff hours
Incorrect projection of staffing or sales levels
Struggling to meet customer service levels
You are not alone! Time and time again we hear these issues from Multi-Unit Franchisees, their Managers and senior staff. To help you get labor cost insights at your fingertips that are both timely and actionable, we have created the Multi-Unit KPI Spreadsheet.
Our quick and easy to use spreadsheet is free for you to download. The information it collates will help you ensure optimum customer service levels and minimize wage wastage. These results will support improved store performance and business growth.
Download your spreadsheet today and begin your journey into greater labor cost insights to boost your business' sustainability and growth.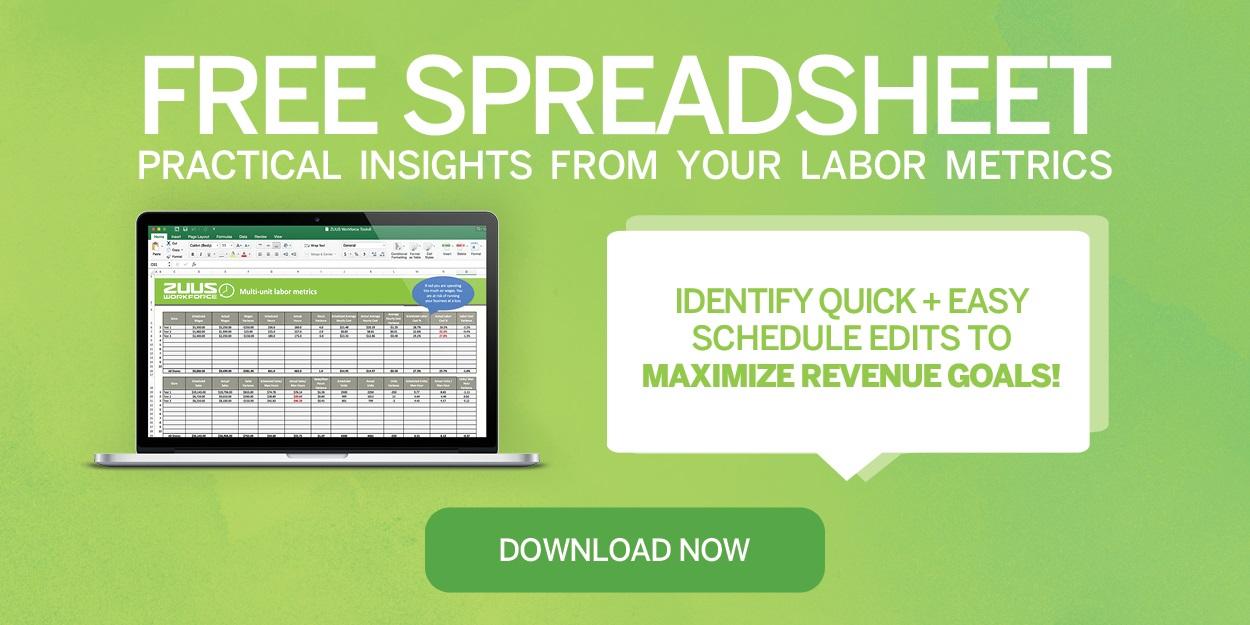 Effective workforce scheduling provides benefits for both your staff and your business. Good scheduling is demonstrated to increase staff productivity and work happiness. Having the correct levels of staff scheduled at any one time increases customer satisfaction and ultimately, improves your profitability.
If you would like to learn more about how to balance both your labor metrics and staff needs AND improve customer service, book a free consultation today. Adi Insights and our team of labor improvement consultants, have worked with many thousands of franchisees and their frontline managers to improve labor deployment.  Adi Insights highlights where to change your staffing levels to:
Improve customer service
Increase profit
Reduce unnecessary wage spend
While maintaining staff flexibility via regular shifts and preferred hours
We look forward to helping you improve the performance of your business!